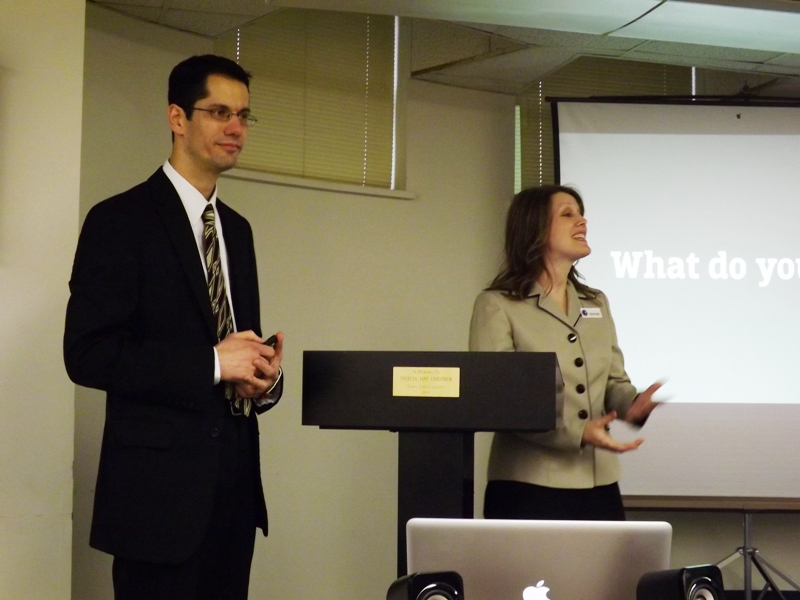 Deanne and I spoke to ~17 professionals from business, government, and non-profit organizations on "Three Keys to Better Presenting" at the Lincoln/Logan County Chamber of Commerce's Lunch & Learn session yesterday. Nila Smith from the Lincoln Daily News was on hand to report. She's written a very complimentary article that appeared in the LDN today–thank you, Nila.
Thanks also to Jennifer, Andi, and Meghan at the Chamber for coordinating everything, and Peggy's Place for the tasty lunch. Thanks as well to those who attended–your attention, questions, and conversations were terrific.
We talked about a few of the principles in the 9 guide, which you can download for free in the store.
If you're in the Lincoln area, we're planning an intensive workshop later this spring that will help you improve your speaking and presenting skills. Stay tuned for details.
Photo credit: Nila Smith, Lincoln Daily News